<news>/one-man wiki|My Web site is now served exclusively through HTTPS. /part/recruitment|I seek qualified graduate stuents to join my research group.</news> <todo>The photography page being under construction. No ETA is available - will be ready 'real soon now.' </todo>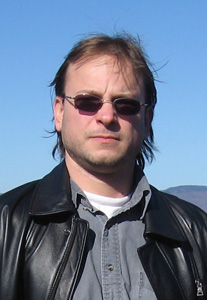 I am Professor of Computer Science with Bishop's University. That's in Sherbrooke, Quebec (the Lennoxville borrough). You can get hold of me in a number of ways (incidentally speaking, I consider HTML email and propriatery attachments harmful). There are many ways I am keeping myself busy, some of them described (or suggested) below.
I am proud to belong to a university with deep tradition of scholarship despite attempts to dumb down the university image.
Research
Teaching
Other
Coda